06apr12:30 pm1:30 pm20th Anniversary National Tartan Day Observance12:30 pm - 1:30 pm Bryant Park Event Organized By: The American-Scottish Foundation
Event Details


The Tartan Day Observance recognizes and celebrates, through readings and music, National Tartan Day. In 1998, Senate Resolution 155 passed making April 6th an annual celebration of Tartan Day.
This was followed in 2005 by House Resolution 41 and in 2008 by Presidental Proclamation from President Bush. April 6th commemorates the signing of the Declaration of Arbroath in 1320.
Tartan Day Observance is presented by the American-Scottish Foundation.
DATE: Friday, April 6th, 2018 – 20th Anniversary of Tartan Day
TIME: 12:30pm
LOCATION: Bryant Park Fountain Terrace
INFORMATION: www.americanscottishfoundation.com
The event is for all the community to enjoy prior to the Parade. No tickets required.
Time

(Friday) 12:30 pm - 1:30 pm EST
Location

Bryant Park Fountain Terrace

Bryant Park
Organizer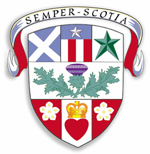 The American-Scottish FoundationFounded in New York City, NY 1956. The mission of The American-Scottish Foundation® is to be the pre-eminent, national, US-based not-for-profit membership organization dedicated to strengthening ties between individuals, institutions and businesses of Scotland and the United States through the pursuit of contemporary social, cultural, educational, philanthropic, scientific and economic interests and activities. The American-Scottish Foundation® champions the extraordinary and creative relationship between the US and Scotland for mutual benefit.americanscottishfoundation@gmail.com 864 Lexington Avenue 2nd floor New York NY 10065